Hi...
I was born and grew up in Ireland, where I started playing guitar in my early teens. I've always loved music and rhythms; the power songs have to move you and take you on a journey. Living in Dublin, I've played in many different bands - rock, blues and acoustic groups. In 2008 I moved to New Zealand and continued playing in bands and did some gigs too. I'm now living in Brisbane Australia.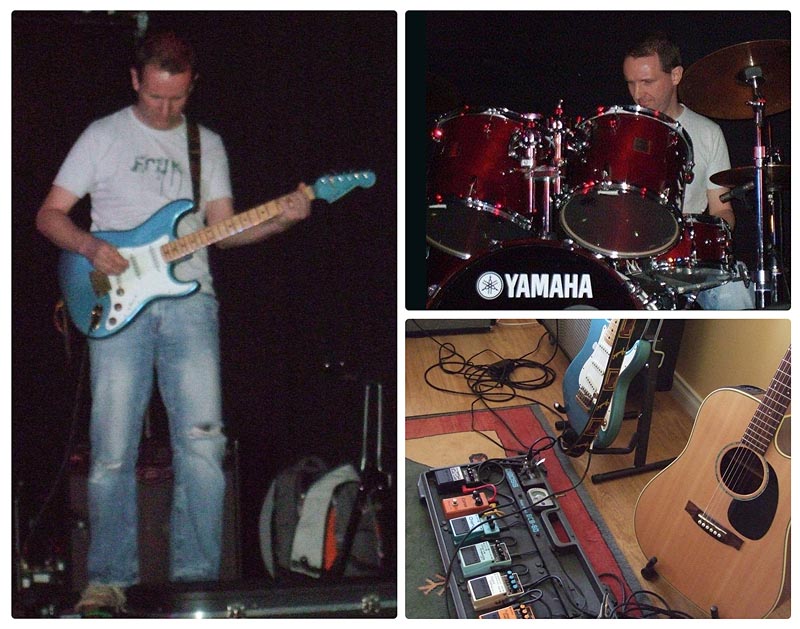 I started recording as Monoglow in 2016 as way to get my music out into the world. I've been writing music for a number of years, and wanted to focus on releasing my own material.
"The aim of Monoglow is to use it as a means of getting my music out into the public space. I've been playing guitar since the early 80's - mostly self taught - and have gigged and performed original material and covers. After playing in differnet groups in Ireland, New Zealand and Australia I thought it was time to start focusing on the original ideas I've been working on."
Combining real instruments with digital samples and field recordings is a key feature of the Monoglow sound.

"Moving between digital and traditional ways of composing music may seem odd, but it has proved to be a very fluid and immediate way of writing."
"Mixing different ways of writing opens up so many new possibilities in counter harmonies, rhythms, dynamics and arrangement. While I'm very comfortable writing on guitar, incorporating digital as a compositional tool means you can realise all those other ideas you hear. And adding field recordings into the mix brings a whole new colour to any composition."